The support bot
for humans.
Tired of answering the same questions? Let Wallu handle frequently asked questions and automate support on your Discord server.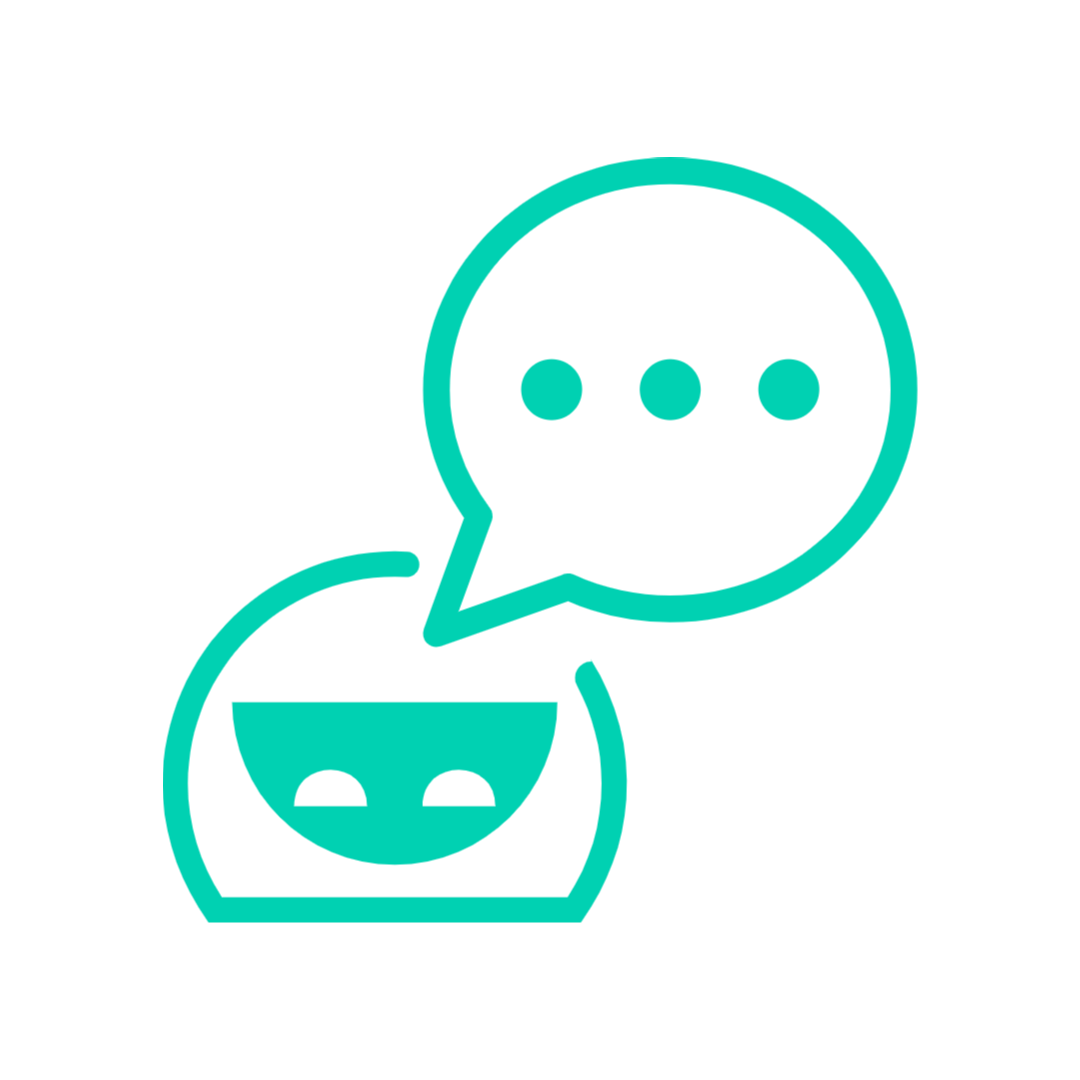 Wallu (AI)
Hi! I'm Wallu, an advanced chatbot designed to automate customer support on this Discord server. I can answer frequently asked questions (FAQs) and provide support like a 24/7 staff member.
Automated Support
Using large language models, Wallu is able to understand questions within your community and automatically answer them, based upon data from your knowledge base, documentation, and chat history. Your users don't need to know how to use the bot.
Unleash the power of AI
Multiple communities have already saved hours of support time.
You're in control
Wallu is automated, but that doesn't mean that you not in control. Our admin panel allows for fine-tuned control of what channels you wish to operate in, documents to be used in answers, FAQs to source information from.

Unlike some other bots, there is no need to tag Wallu! Your members do not need to know how to use the bot.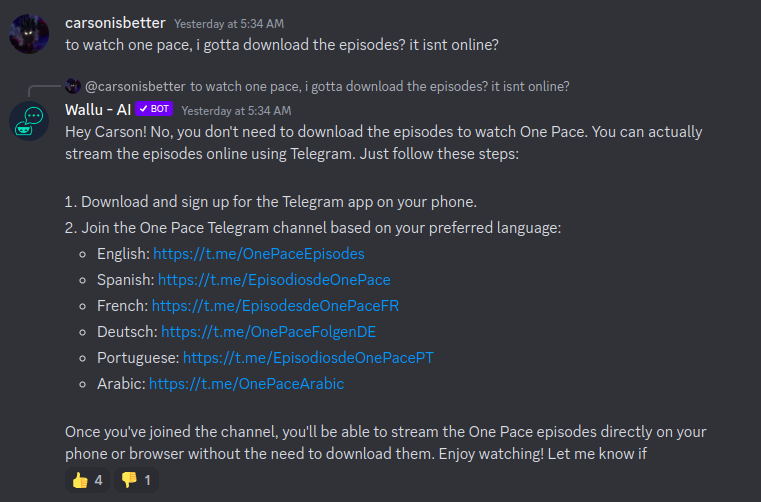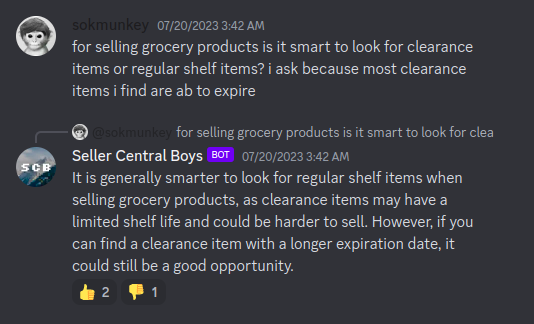 Instant support
Most questions have already been answered within your community, Wallu can almost instantaneously answer these questions, allowing you and your staff to get to the new ones.
Multilingual support
Wallu knows over 50 languages!
Albanian, Arabic, Armenian, Bulgarian, Burmese, Catalan; Valencian, Chinese (PRC), Chinese (Taiwan), Croatian, Czech, Danish, Dutch, Estonian, Finnish, French, French (Canada), Galician, Georgian, German, Greek, Gujarati, Hebrew (modern), Hindi, Hungarian, Indonesian, Italian, Japanese, Korean, Kurdish, Latvian, Lithuanian, Macedonian, Malay, Marathi (Marāṭhī), Modern, Moldovan, Mongolian, Norwegian Bokmål, Persian, Polish, Portuguese (PT), Portuguese (Brazil), Romanian, Russian, Serbian, Slovak, Slovene, Spanish; Castilian, Swedish, Thai, Turkish, Ukrainian, Urdu and Vietnamese
*Performance between languages may vary
What our users say

Ready to improve your support times?
Our customers provide instant support and save time, we'd be happy to do the same for you.